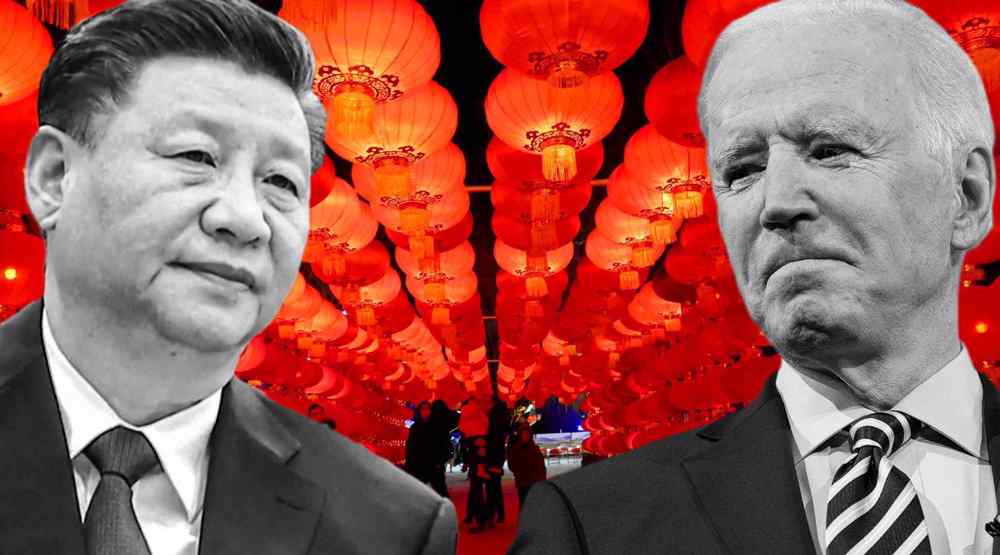 Xi Tells Biden US Policy Towards China Has Caused "Serious Difficulty"
After a hiatus of nearly seven months, US President Joe Biden and his Chinese counterpart Xi Jinping met early Friday morning, focusing on finding a way forward in their strained relationship.
The call, which lasted about 90 minutes, was confirmed by the White House and Chinese state media.
In a report, the White House said the two leaders had a "broad strategic discussion in which they discussed areas where our interests converge and areas where our interests, values ​​and perspectives diverge."
He further noted that the two officials "agreed to engage on both sets of issues openly and directly", describing it as part of "continuing efforts to responsibly manage competition" between the two larger ones. world economies.
Initiated by Biden, it was only the second call between the two leaders since Biden took over from his predecessor Donald Trump earlier this year.
Relations between the two countries have been marked by heightened tensions in recent years, with clashes over issues such as trade, the pandemic and regional interference.
Chinese state broadcaster CCTV called the phone call "frank. [and] in depth ", adding that he had covered" a broad strategic communication and … issues of common interest ".
"That China and the United States can properly manage their relations (…) is essential for the future and the fate of the world," said the Chinese leader quoted in the report.
According to Chinese state media Xinhua News, Xi told Biden that the US policy towards China has caused "serious difficulties" in their mutual relations.
"If China and the United States work together, both countries and the world will benefit; If China and the United States clash, both countries and the world will suffer. Sino-US relations are not a question of choice as to whether it should be done well, but a question required of how to do it well, "Xi said.
Earlier this year, high-level diplomatic talks between the two sides saw U.S. and Chinese officials exchanging spades.
Chinese officials accused the United States of pushing countries "to attack China," while US officials said China "came with the intention of being noticed."
There are many contentious issues that the two countries have argued over. The United States accuses China of genocide against the Uyghur population in Xinjiang province. China has dismissed the charges, asking the United States to stop interfering in what Beijing sees as its "internal affairs."
The two countries have also been locked in a trade dispute since 2018, when the Trump administration imposed tariffs on more than $ 360 billion (£ 268 billion) of Chinese goods, and China retaliated by imposing tariffs on more than $ 110 billion in U.S. goods.
US interference in the South China Sea and provocative speeches by US officials also angered China, with Beijing accusing Washington of being the "direct engine of tensions" in the region.
The South China Sea is a gateway to major shipping routes, through which an estimated $ 3.4 trillion in trade passes annually. China claims sovereignty over much of the strategic waterway and since 2014 has built artificial islands on the reefs and set up military bases there.
The dramatic events in Afghanistan have also pitted them against each other. Chinese Foreign Ministry spokesman Wang Wenbin last week criticized the hasty and disorderly US withdrawal from the war-torn country, saying their troops had "wreaked havoc."
The spokesperson also accused the United States of inflicting "serious damage on the Afghan people".
Last week, Chinese Foreign Minister Wang Yi also warned Biden's climate envoy John Kerry that the deterioration in US-China relations could undermine their cooperation on climate change.
Biden and Xi are expected to meet at some point, but dates have yet to be announced.