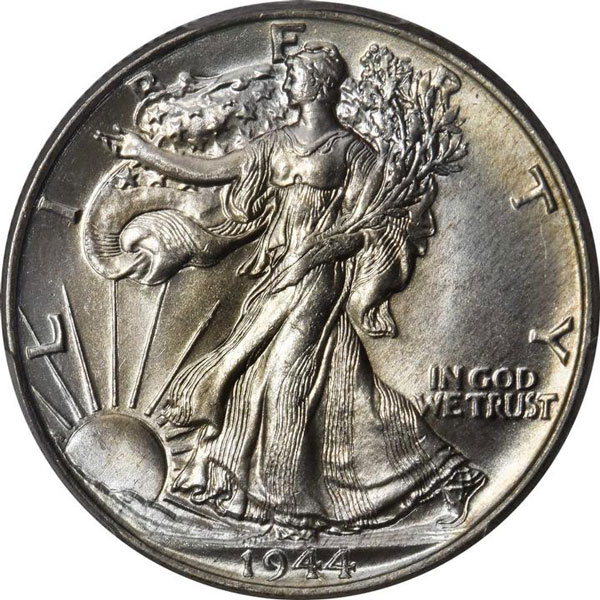 More than $ 7.8 million in U.S. coins sold at Stack's Bowers Galleries Costa Mesa auction in June 2021
More than $ 7.8 million in U.S. coins sold at Stack's Bowers Galleries Costa Mesa auction in June 2021
Over $ 7.8 million in US and Numismatic American coins were sold at the Stack's Bowers Galleries Showcase Auction in June 2021, the first event held in the auction studio state-of-the-art company headquarters in Costa Mesa, California.
Costa Mesa, California –
Over $ 7.8 million in US coins and Numismatic American has been sold in the Stack's Bowers Galleries June 2021 Showcase Auction, the premier state-of-the-art auction studio event at the company's headquarters in Costa Mesa, California. Streamed live in high definition on various platforms including YouTube, the June auction was the last demonstration of Stack's Bowers Galleries cutting-edge technology and its ability to garner exceptional prices in all categories of Guide Book.
The June Sale showcased remarkable quality across several important collections, led by the magnificent Lulu Collection, the best PCGS walking freedom short set of all time, 1941-1947. Thirteen of the 20 lots in the collection set new auction records for their respective shows, many of them achieving multiples of the PCGS and CAC price guide values ​​listed at the time of sale. The 1943 CAC MS-68 + (PCGS) was the undisputed highlight of the collection, making $ 120,000 and setting a new record for any date in the Short Set category. The 1944 MS-68 (PCGS) CAC set a record for issuance at $ 84,000, more than double the value of the PCGS price guide. With more than $ 971,000 in total prices realized, Stack's Bowers Galleries' sale of the Lulu collection is now the largest public offering of short dates. An exceptional selection of duplicates from the Lulu Collection will be on display at the company's official auction at ANA World's Fair of Money in August.
A new offering ranging from half a cent to half a dollar was presented in the second part of the collection of Silas Stanley Roberts (1888-1966), which was made mainly in the first half of the 20th century. Highlights of Part II included a half dollar MS-66 (PCGS) 1917-S Obverse Mintmark which made $ 40,800 and a half dollar MS-64 + (PCGS) CAC 1921-D which sold for $ 27,600, further emphasizing the strength of this series.
The June sale also featured the first part of the Norman G. Peters collection of colonial coins which had been in the works for half a century and which affects virtually all pre-federal types. Exceptional prizes were achieved by numerous prizes including a magnificent 1777 Philadelphia Franklin Bronze Medal which grossed $ 20,400, a daring RR-26 1788 Vermont Copper which grossed $ 10,800 and a Noe-7 1652 Oak Tree Shilling which sold for $ 9,000.
The Bimyway collection included an impressive selection of silver dollars and Saint-Gaudens double eagles highlighted by an EF-45 (PCGS) 1797 Draped Bust dollar that grossed $ 12,000 and a CAC 1907 High Relief $ 20 graduated AU-55 (PCGS) which sold for $ 14,400. . The company also offered a selection from the James D. Brilliant Collection, a cabinet that Stack's Bowers Galleries first operated in January 1992. While most are known for their first half dollars, the June offering included also 19th century gold coins as well as a famous "One 1776 inch Continental Dollar which sold for $ 38,400 and an iconic 1796 draped bust quarter which grossed $ 33,600.
Beyond these cabinets, Stack's Bowers June sale featured many individual rarities, including the Wolfson-Pogue 1820 BD-7 Half-Eagle which fetched the highest auction price at $ 192,000. . An Eagle MS-64 (PCGS) 1801 grossed $ 102,000, a price matched by an AU-58 (PCGS) 1859-O $ 20. A spectacular 1853 silver three-cent coin won an honorable mention at $ 38,400, more than three times the PCGS price guide and more than ten times the CAC price guide at the time of sale. This award also set a record for a Type I silver three-cent coin of any issue.
With a successful showcase of their new auction studio and over $ 7 million in prize money from the June 2021 auction, Stack's Bowers Galleries are now preparing for their official ANA World's Fair auction. of Money in August. The August sale will feature all product categories including world and antique coins and paper money, as well as American coins as rare as the best dollar of 1804, a dollar of 1794 newly discovered, an original 1827/3 quarter, a Mint State 1796 Stars quarter eagle, and much more. To register for the August auction or for any questions about the results of the June auction, please contact Stack's Bowers Galleries by phone at 800-566-2580 or by email at [email protected]
About Stack's Bowers Galleries
Stack's Bowers Galleries conducts live, internet and specialty auctions of rare US and World coins and coins and antique coins, as well as direct sales through retail and wholesale channels. The company's 85-year heritage includes cataloging and selling many of the most valuable collections of US coins and currencies to ever cross an auction block – the D. Brent Pogue Collection, the John J. Ford, Jr., the Louis E Eliasberg, Sr. Collection, The Harry W. Bass, Jr. Collection, The Joel R. Anderson Collection, The Norweb Collection, The Cardinal Collection and The Battle Born Collection – for n ' to name a few. Global Coin and Currency Collections include the Pinnacle Collection, Louis E. Eliasberg Collection, Senior Global Gold Coin Collection, Kroisos Collection, Alicia & Sidney Belzberg Collection, Wa She Wong Collection, and The Thos. H. Law collection.
The company is headquartered in Costa Mesa, California, with offices in New York, Wolfeboro, Hong Kong and Paris. Stack's Bowers Galleries is the official auctioneer for several major numismatic conventions, including the events of the American Numismatic Association, the New York International Numismatic Convention, the Whitman Coin & Collectibles Spring, Summer and Winter Expos, and its auctions of April and August in Hong Kong.