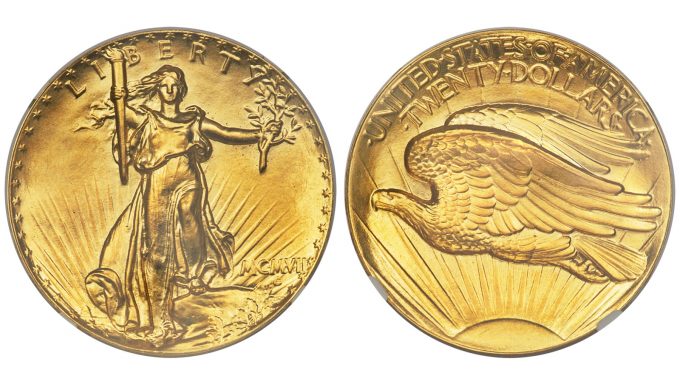 Heritage sale from February 18 to 21 features American pieces from the Paramount collection [Updated]
Building on the success of the FUN auctions, Heritage Auctions is proud to present a diverse selection of over 24 American gold and silver coins, all from the Paramount Collection, which also contains the best selection of European numismatic rarities ever. offered by Heritage.
Auction is now open for these 24 coins in the US Coin portion of the Heritage US Coin Auction's Collection, as part of the Long Beach Expo US Coin Auction, which is scheduled for 18 to February 21.
Authenticated and classified by Numismatic Guaranty Corporation
The collection offers an amazing range of American gold, all encapsulated in NGC holders with special labels as from the Paramount collection.
Two vintage gold ultra-rarities will each sell for over $ 1 million. In the center of the scene is a 1907 Extremely High Relief, Lettered Edge $ 20, NGC PF 68. More than two weeks before the auction, the auction has already passed $ 1.3 million for this exquisite example of the Double Eagle. , which is famous for being at the forefront of the revered Saint-Gaudens series.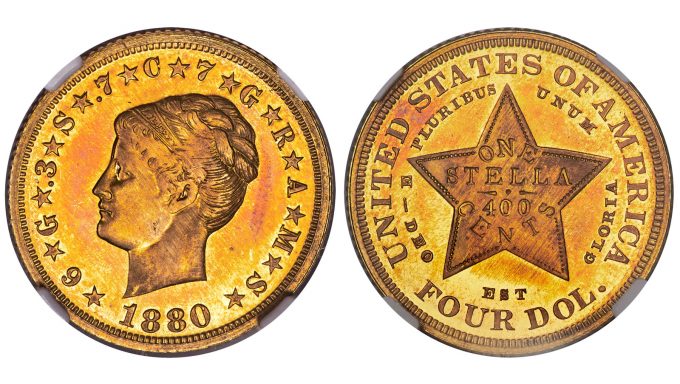 Sharing the star of the auction, another extremely rare gold coin, an 1880 Coiled Hair Stella, NGC, PF 67 Cameo. These $ 4 gold coins were supposed to compete in the international trade with European coins of similar value, but only a few hundred patterns were minted before the experiment was canceled.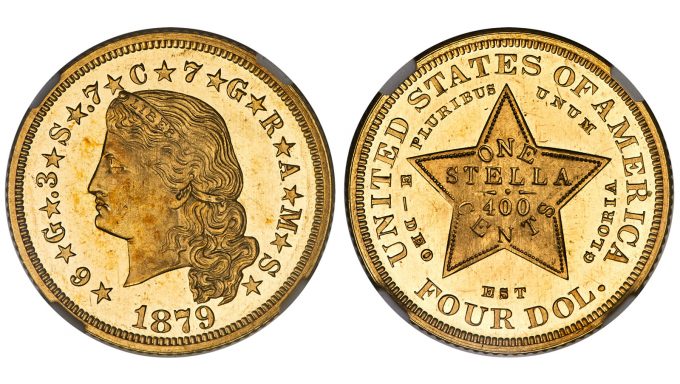 The American coin selection also includes an 1879 Flowing Hair Stella, NGC, PF 65 cameo which is expected to sell well in six figures. Several hundred of these have been minted, making them the most easily accessible, but competition is always fierce whenever they come up for auction, especially for an above-average copy like this.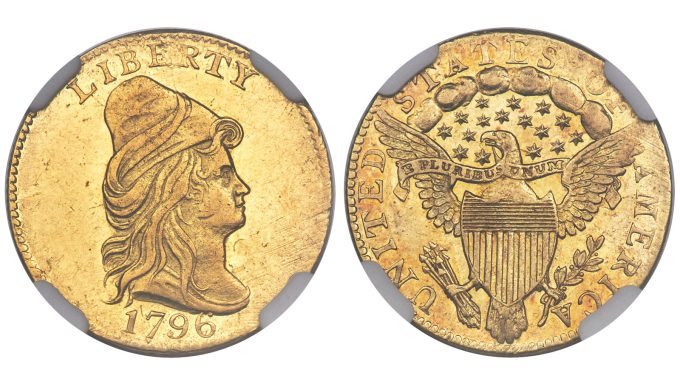 Another rare piece in the sale is a 1796 No Stars $ 2.50, NGC, MS 62. It is one of the finest of approximately 100 certified copies of the country's first quarter eagle.
Collections Offers Fine American Silver
Among the great silver rarities of The Paramount Collection: a Morgan Dollar from 1895, NGC, PF 67 Ultra Cameo. None of the 12,000 Morgan dollars on business strike minted in Philadelphia that year were even located, leaving only the 880 Proof coins to meet collector demand for that key date. The rating for this particular example places it near the top of the certified population.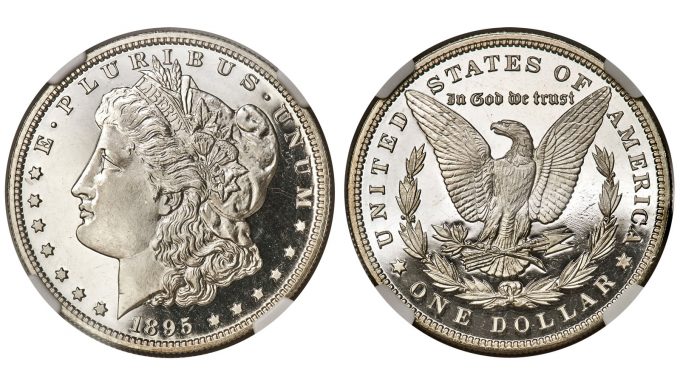 The Paramount Collection US Coin Group will be on sale February 18-21 at the Heritage Auctions US Coin Auction.
Update: Due to extreme weather conditions in the Dallas-Fort Worth area this week and across the country, this sale is postponed from February 23 to 26.
Heritage Auctions (HA.com) is the largest art and collectibles auction house founded in the United States and the largest collectors' auctioneer in the world. Heritage has offices in New York, Dallas, Beverly Hills, San Francisco, Chicago, Palm Beach, London, Paris, Geneva, Amsterdam and Hong Kong.