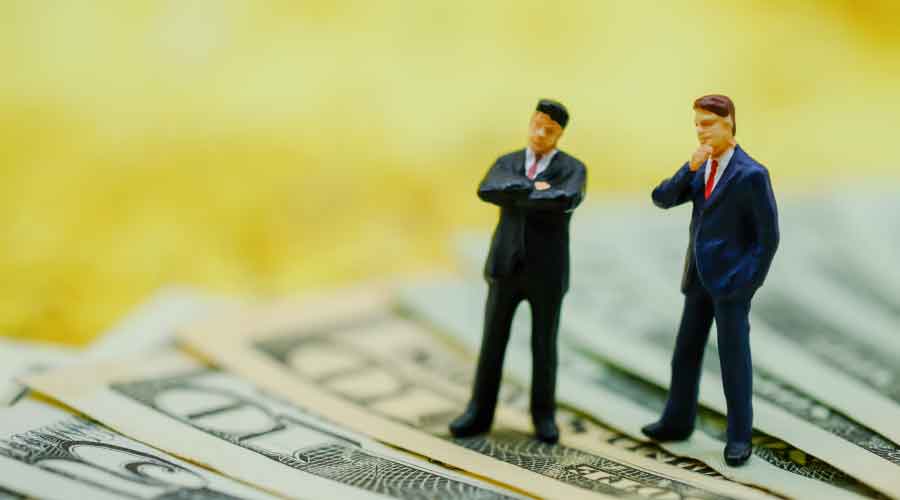 Asset management strategy puts dollar value on risk
A predictive risk assessment model can help facility managers translate asset management and preventive maintenance into the language of the CFO.
Facility managers often choose to defer maintenance based on priorities and budgets. But this leads to a delicate balancing act. What leaders need is a new model in which plant and building operators analyze facility resources by evaluating assets, including the financial risk of abandoning maintenance .
Imagine having to bring a mothballed facility back into service in a few months. At first, a facility manager would assess the condition of the facility, including the structure and machinery inside. One method of valuing assets would be to assign a number reflecting the condition. For example, 1 could mean renovate, 3 would mean upgrade, and 5 could signal maintenance. While a system like this gives management a view of the status of every building or machine, it's beneficial to give executives, especially a CFO, a dynamic digital dashboard showing the status of individual components of each asset (eg process plant roof, walls, boilers, etc.). Imagine a summary of the condition of all physical assets on site along with the financial cost of repairing or abandoning scheduled maintenance. A solution like this does not need to be purchased from a software vendor if such a package even exists. Instead, a facilities manager could create a dashboard like this with commonly available desktop programs and analysis tools.
Standardize the process
One way to do this would be to create a price grid that feeds into an employer's existing asset rating system. Maintainers would physically inspect an asset and catalog the value of its individual components against a specification accepted by the organization. Then, a facilities team would record the asset's condition in a spreadsheet, including a photo, using a mobile device like a smartphone or tablet. Then the team could upload the assessment and photos to a cloud file sharing tool. And, finally, the facilities team was uploading the data from the cloud into a visual dashboard, which consists of software and apps to turn the data into reports.
How the process works
Take the example of an agricultural processing facility. Inspectors can start by examining the roof and examining the condition of the coatings and associated equipment. The team would rate the roof and the condition of the equipment, possibly a 3, reflecting its ability to protect itself from the elements. This rating would also include a price for what the team estimates it would cost to move the roof from 3 to 5 based on their employer's rating scale.
Here is another example of a food grade installation. A maintenance team would apply this risk assessment model to the floors of the facility. The team could, for example, look at soil components such as its coefficient of friction and assign a rating (eg, non-existent, needs attention, or satisfactory). With out-of-the-box analysis and modeling software, they could calculate the cost to change the soil condition from "needs attention" to "satisfactory", so finance managers can make a more business-friendly decision. enlightened.
Fix what's wrong with reviews
A risk assessment model for appraisals disrupts the non-standardized and piecemeal way employers typically view their assets. For example, an employer with multiple sites typically lets those sites solve their maintenance issues independently of each other. A site A manager can approach the supply office stating that the roof of his facility needs repairs. Another site B manager contacts supply the same day to say that his facility needs safety tapes. Procurement draws up a request for proposals based on specifications drawn up by each establishment. Data for these scopes of work comes from conversations with local contractors or distributors. The rationale for a contractor's recommendation is often not tied to a uniform specification. The rationale for a purchase decision is usually centered on the lowest bid. And so on, but with different products and approaches. The lack of enterprise-wide standardization affects the organization's ability to consistently predict maintenance cycles and costs. And ultimately, the approach is to spend maintenance dollars only on the worst situations or on projects requested by the most vocal installation supervisor.
With a predictive risk assessment model, a finance manager has a uniform approach to maintenance and assessments that regularly assess the condition of each component. The organization can run hypothetical scenarios. Let's say the executives have $500,000 to spend on maintenance. They could use that kind of model to see how far and where that money will take them. Employers typically solicit bids for a list of fixes that need to be made. Instead, what employers need is a standard method showing the condition of all assets, including a financial value on the risk of giving up maintenance across the entire organization. organization.
The predictive risk assessment model leads to consistent results because a facility team:
assesses the condition of all assets against a uniform specification,

puts a price on what it costs to improve the rating of an asset,

standardizes the list of products they buy for repairs and maintenance, and

only works with suppliers who use the same product and the same processes.
A process that helps financial leaders
The approach described above enables business stakeholders to achieve standardized results that cost less than a piecemeal approach. By putting a number on what the risk looks like, a facility manager can translate something that used to be very tactical (i.e. the condition of a site's roof, boiler, floor of 'a facility) into an analysis that a finance professional can use to guide spending. By presenting risk as a dashboard to managers, facilities teams can show executives the state of their assets and where to focus money. With a single view of assets, an organization's finance team has an enterprise-wide physical condition of every asset, gaps, and most importantly, the cost of inaction. Things can look deceptively good with a company's assets when valuations are grouped together and presented in aggregate. And while the model summarizes the status of assets across sites, executives and managers can use commercially available software underlying such a dashboard to explore any situation.
Facility managers can also clip portions of the template reports to create a scope of work to identify site-level needs based on assessed data. Understanding deviations and risks to an asset's condition can lead to further improvements. For example, instead of spending funds on repairing assets in poor condition, such as a site in need of structural metal replacement, employers might find it cheaper to also spend funds washing and painting assets before that they do not deteriorate structurally. For executives who may be inclined towards a "run-to-failure" or "set-it-and-forget-it" maintenance philosophy, a risk assessment model puts a price on that thinking and can prolong the manufacturer's warranty and the life of the asset.
Trent Borth is the Head of Capital Reliability and Seed Asset Integrity for Corteva Agriscience in Johnston, Iowa. Corteva Agriscience is a global agriculture company that offers seeds, crop protection, and digital products and services.
Neil Roach is Director of Operations for Painters USA, which is a WBENC-certified, woman-owned commercial and industrial flooring, cleaning and painting services provider.
---
---
---
Related Topics: